CONDITION:Used
Audi A6 Diesel 2700 cc 08-09 Turbo Diesel Engine
CODE: CANB

SOLD ON EXCHANGE BASIS
CASH BACK AVALIABLE:
£ 650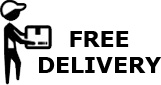 ENGINE DETAILS
Make
Model
Year
Body Type
CAR ASPIRATION
Fuel Type
Part Name
Audi
A6 Diesel
08-09
ALL BODY TYPES
Turbo
Diesel
Engine
AUDI A6 Diesel Engine
It is never an easy task to find a second hand engine once it bails out on you as it is time consuming as well as costs money. It involves visiting different garages, crunching down the numbers and sometimes bogus companies take you for a fool. Used Engines For Sale can save you from all of that by providing you comparison on second hand engine prices with just one click. Yes it is as easy as that and to cap it all up you can trust us as we carefully select who we do business with, hence our network members are verified and trustworthy.